PRODUCT LIST

PTFE Component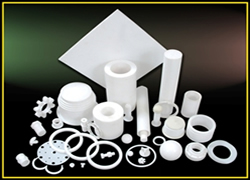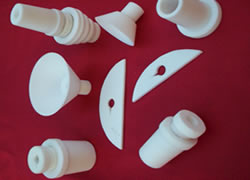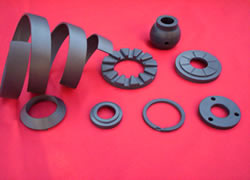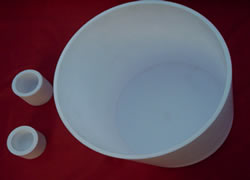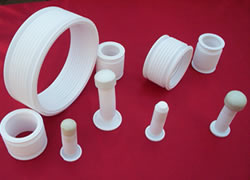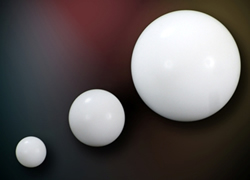 The advantages & superiority :
We can make all types of components as per customer requirement or drawings like under mention: V-Ring Set, V-RIng, U-Seal, O-Ring, T.R.Ring, T-Bush, Envelope Gasket,Milled Type Gasket and More..
We have modern plant with high skilled staff & keen quality control systems to mfg. quality product and copolymer Carbon filled, Glass filled, Bronze filled, and Graphite filled P.T.F.E. Supremo products are available in standard shape as Bushes,Rod,Moulded sheets, Skived sheets, Gaskets, Bellows,'0' Rings, Mechanical seals & components as per client's drawing & samples.
We are able to mfg. to any components as per your drawing or as per as Sample with perfect dimensions. So, my kindly request you to place any inquiry of any Components.
We are also treating the P.T.F.E.Skiving sheet & any components by chemically, so it can be Helpful to bound P.T.F.E with any metal & P.T.F.E to P.T.F.E.